Description
04.004.00027
MORE PRODUCT INFO

CG Head Wrap & Facemask Set
CG has designed a head wrap, which already has half the job done for you to make it easier.
Not all of us have the deft ability to be able to tie a fantastic looking, perfectly coiffed, head wrap.
*Please note that the colour option 'Kitou Kente' is a flat double layered head-tie/scarf* as displayed on mannequin images. Measurements: Length 120cms, width 19cms.
WATCH VIDEO – How to Coil Wrap Soignée Headwrap
WATCH VIDEO – How to Bow-Tie Wrap Soignée Headwrap
Click Links to view complimentary AfroFab Facemask Designs.
LINK for more Ladies Facemask Designs.
LINK for more Men Facemask Designs.
Order Limited Edition – XLITE SILK Facemask.
Order Fabric  POUCH BAG for Facemask & Sunglasses
CARE INSTRUCTIONS
Hand washable, and Machine washable up to 40 degrees.
MEASUREMENT
Head Wrap: Length 174cms  – Width 31cms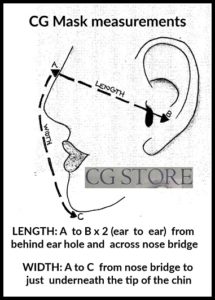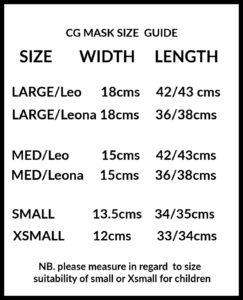 DELIVERY
Up to 10 business days delivery (UK & EUROPE)
Up to 14 business days delivery (Worldwide)
NB: *DUE TO CORONA VIRUS PANDEMIC, USUAL POSTAL DELIVERIES ARE EXPERIENCING DELAYS.*
Purchase can also be collected from CG STORE (London SW2) by email arrangement.