Description
01.010.00004
MORE PRODUCT INFO*
GARMENT IS A SAMPLE PRODUCT
NB: *Garment has been used for promotional catwalk, runway and fashion shows.
CARE INSTRUCTIONS
Dry Clean Only, Special Care ℗
MEASUREMENT
Fits Size: 8 to 10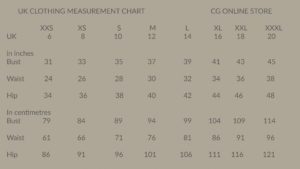 DELIVERY
Up to 10 business days delivery (UK & EUROPE)
Up to 14 business days delivery (Worldwide)
NB: *DUE TO CORONA VIRUS PANDEMIC, USUAL POSTAL DELIVERIES ARE EXPERIENCING DELAYS.*
Purchase can also be collected from CG STORE (London SW2) by email arrangement.