When the renowned queen of opera collaborates with a couture connoisseur, the only outcome could be one of resonating style and creative prowess.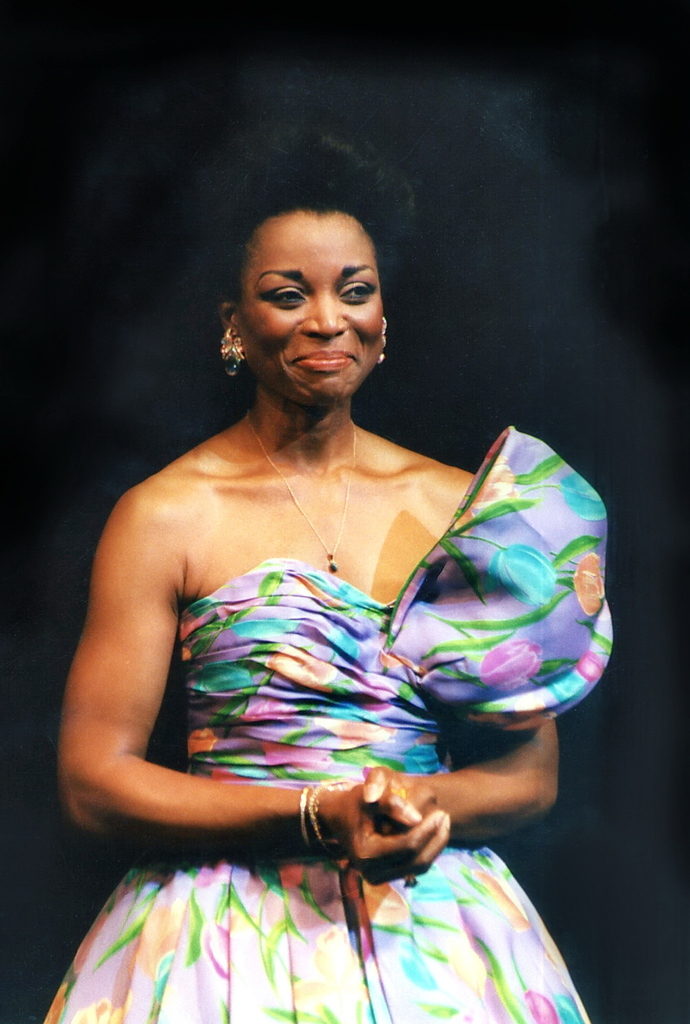 A voice tailored by Apollo himself, of class and mesmeric quality. A voice captured in its entirety through the means of silk organza and Swarovski bugle beading by the hands of couturier Clariscia Gill. When Wilhelmenia Fernandez, Star of cult classic movie Diva performed in the bespoke floral dress in The Salle Pleyel concert Hall, ears engaged, silence descended. The transcendence of Clariscia's design and Wilhelmenia's voice; a conglomeration of charisma, class and creative prowess, evoked an aura worthy of the acclaim it received. Such great command required an incredible level of control the powerful and pristine precision of Wilhelmenia's voice warranted the invite for a pin drop, the careful sewing hand of Clariscia defied the invitation.
Wilhelmenia gracefully stole the attention of the crowds in her role of Aida, with her renowned rendition of Verdi's 'O Patria Mia' doing it perfect justice. The expected influx of press and exclusive events associated with the show subsequently ushered the re-collaboration of the Opera-Designer duo. Clariscia, needle and thread at the ready, sowed the seeds of bespoke fashion and from them, bloomed the midnight blue fishtail gown that the Olivier Award
winning singer elegantly modelled before many a Singapore sunset backdrop. CG Couture's versatile silk taffeta dress, came completed with a reversible cape, hand painted in majestic gold abstract patterns, giving Wilhelmenia an array of styles to her outfit. The diva meets style sovereign kept up appearances both on and off the stage.
We all know that good things always come in threes. Well, apparently great things come in fours as Wilhelmenia
revisited CG Couture for a third and fourth time. In grandeur style Clariscia crafted a bronze, brown and gold bead encrusted bodice glimmering above a rich caramel triple silk crepe skirt; commissioned, by Wilhelmenia, for a private performance. These first three designs were captured on a photo shoot by acclaimed photographer Bernhardt Von Sprecklesen.
Wilhelmenia wears the gold, bronze and caramel CG design
The Mayfair based photographer captured Wilhelmenia in this regal concoction of brown sugary aurum inspired coloured fabrics, along with CG's first floral design and the second midnight blue gown.Most recently the couturier and the vocalist met in Hyde Park for a newspaper photo shoot in which Wilhelmenia sported a glorious CG tulip printed silk organza gown, with a delightful asymmetric bow through a ruched bodice; a stunning elucidation of intricate concepts, ever present in Clariscia's collections, ever anticipated by CG's customers.