One of CG's favourite items to design during the winter months is a coat. Based on her own personal experiences as a coat wearer and having made far too many to count, she gives us some of her expert pointers to help you select one as it can be a frustrating minefield with so much choice and getting it wrong can be a veritable disaster. Here are seven 'CG TIPS' for coats;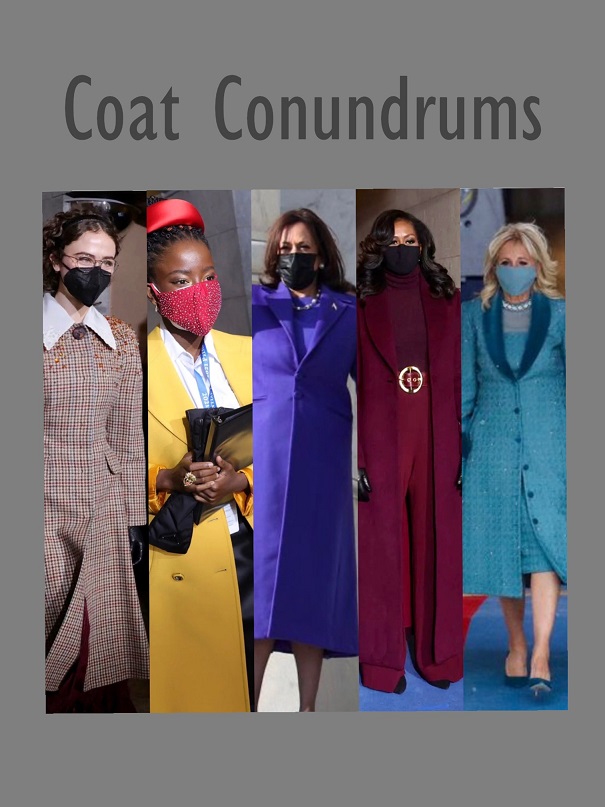 Don't expect one coat to cover all your needs!
Bear in mind what season you want the coat to be worn in.
What about the colour?
Are you sensitive to the touch of certain fabrics on your skin?
Is it for everyday wear and or special occasion?
Will it be comfortable under a robust sweater in winter?
Can it accommodate you if you put some weight on?
The recent bevvy of simply beautiful coats we saw at the June Presidential Inauguration, was a reminder of just how gorgeous and striking good coat can not only look, but be to wear.
Bear in mind that if you divide the needs of the season, you will take the pressure off wearing a coat to death. Thusly, the two per seasons coats will actually last much longer. A slimline neater look, is well suited to work/corporate wear, tailored lines which are streamlined to accommodate the cleaner shapes of attire that comprise your work wear wardrobe.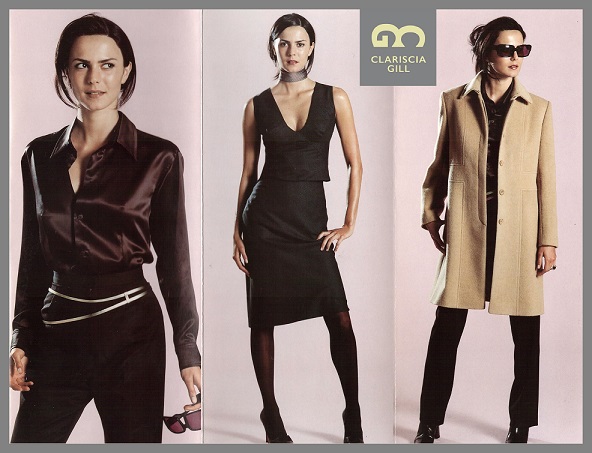 The 'Cross Theme' style above is a classic tailored coat, the neatness being in Clariscia's design that gives a trim look without affecting comfort of wear. The camel wool used here is a perfect choice of a colour that will work well with pretty much anything it is worn over. This fabric is a robust warm winter weave mix of wool and cashmere.
The style, is also perfectly suitable for construction in a lighter weight fabric ie; wool mixed with silk or cotton for warmer seasons. It can also be made in a host of other fabrics as some of us are allergic to certain fabrics or textures on our skin.
For evening or more special occasions, the possibilities are endless and a coat can become the main attraction if an event for instance, is held outdoors. This midnight blue coat below, is cleverly designed by CG from a length of hand weaved silk from North Africa – to not only be completely reversible to reveal it's striking colourful weave, but it can also to be worn as a dress. This reversibility aspects is one of Clariscia's signature design features, making items more useful for travelling with, giving the wearer an instantly more flexible wardrobe and taking up far less space in the now, very restricted, baggage allowances for flying. The equally dexterous delicate cut-work caramel lace coat is beautifully loose, akin to the flow of a duster coat minus the long floor length.
Clariscia's coat offering for this current seasons addition to her over coat repertoire, is an elegantly casual cut coat with a featured deep low cut sleeve. Think somewhere between a marriage of a low magyar with a bat-wing, et voila!
The ethos of this coat design was to incorporate the fact we are now dressing a lot more casual smart for work in line with the lock-down dictates of covid. Her coat has taken into account the more looser style of clothing being worn so it has a sleeve shaped deep enough for you to feel comfortable if needing to throw it on over your sweatshirt hoodie, or that all in onesie track suit. A tie belt and very generous wrap over, makes it flexible to easily adjust to account for that lock-down binge eating we're becoming a bit far too familiar with. It is available to order in a few colour choices and with an option of linings to jazz it up with a splash of colour and nice deep essential side pockets.

This new coat has been named by Clariscia after the incredibly inspiring actress recently transitioned, Cicely Tyson.
Long may memories of her continue to inspire.